Experts helping unlock real value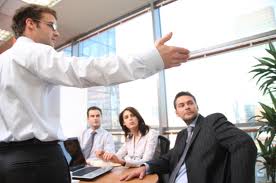 Balanced Initiatives
We believe that to get the best out of your energy and environmental commitments requires balance between management and technical initiatives.
EPSL's Consultants have a successful track record of identifying and implementing effective measures to reduce energy & utilities consumptions.
We are able to support you from purchasing your energy economically to successful completion of energy saving projects delivering reduced costs, consumption and carbon emissions.
 Experts Helping measure, manage, communicate and reduce your environmental impact.
To add trusted expertise to your team – contact us today
"The organizations energy management program should include setting up the management structure for the program, formally appointing an energy manager, developing and energy management policy, involving all staff in the propgram and having a system for monitoring energy bills. It should be in place BEFORE commissioning an energy audit" – AS/NZS 3598:2000 – Energy Audits Standard
EPSL provides expertise in a range of disciplines and experience to ensure effective implementation of initiatives in energy utilities and carbon management.
Time and money spent developing strategies and carrying out energy audits are likely to be wasted unless you have a smarter framework in place, with buy-in across all levels of the organisation.
Typically, most organisations start with an energy audit (carried out by consulting engineers) and focus on technical initiatives requiring capital expenditure. Many low to no-cost savings can be realised by FIRST understanding accurately and THEN focussing on prioritised best ROI opportunities – a focused Energy Savings Action plan.
Carbon Certification
We assist organizations with annual Toitu audits to maintain their Toitu Carbon Reduce or Toitu Carbon zero certification. We will assist you through the measure step by preparing the GHG emissions inventory report and help organisations prepare for verification.